Here was the mast old qth.
It was a radio station that broadcast Country Music.
Videos at dismantling.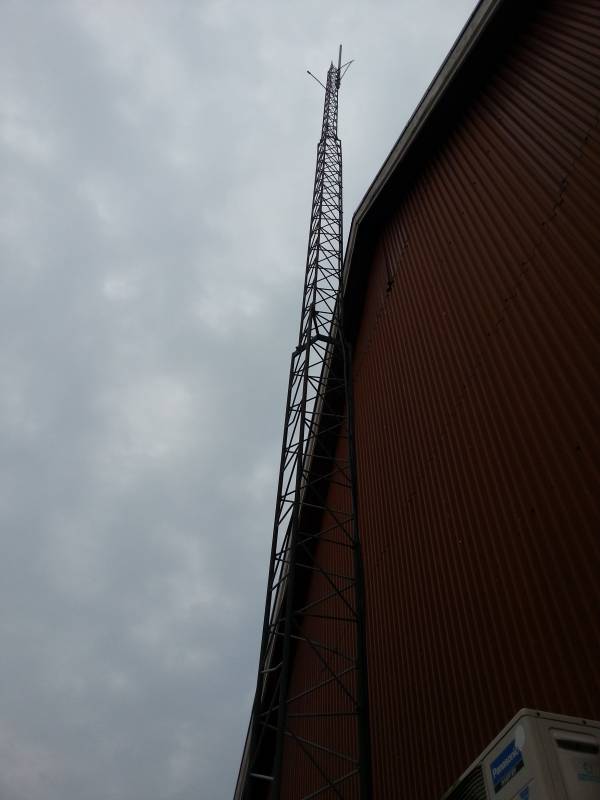 Here we unload the mast at the barn.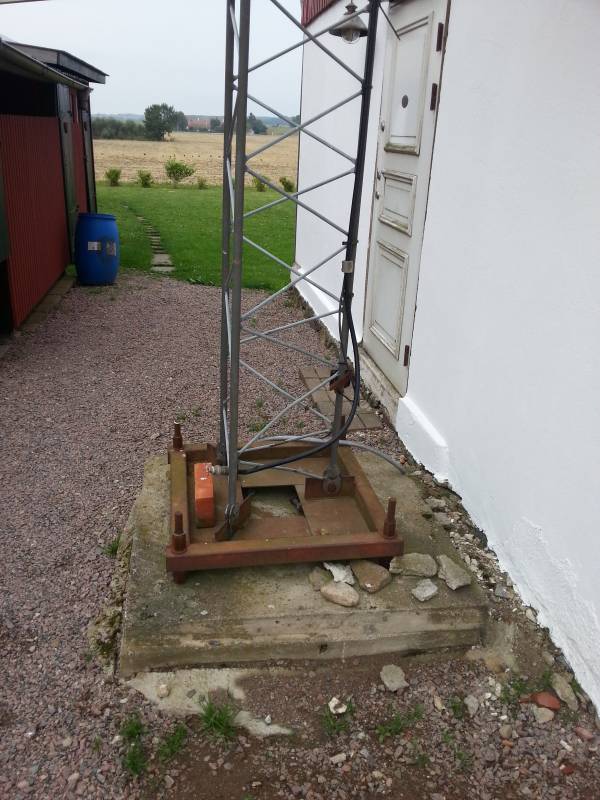 Then it was time to dig the hole for the foundation. Here we have the proud digger.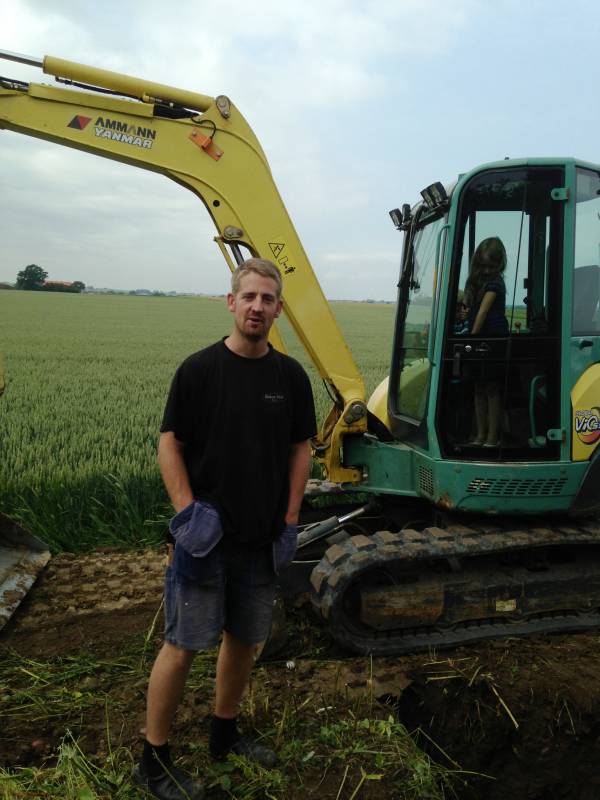 The hole is approximately 1200 mm in daimeter and 2000 mm deep.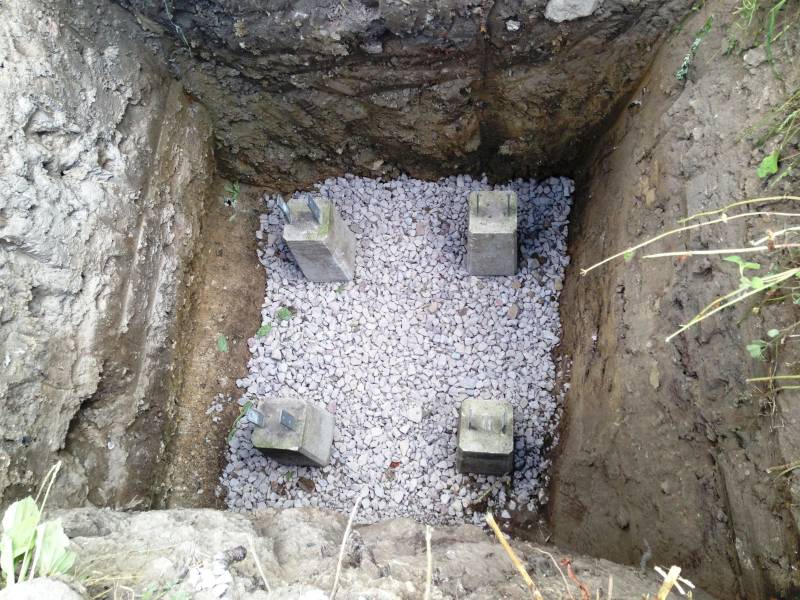 Installation of M24 one meter fully threaded rods for the baseplate.
Its me on the left.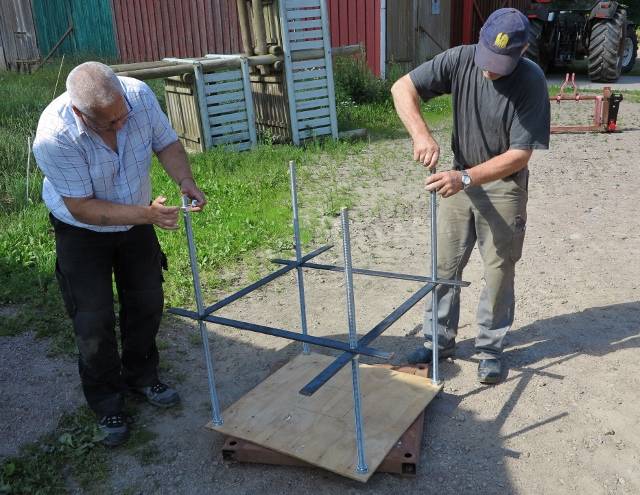 Even got a nice visit by Mats SM7BUA.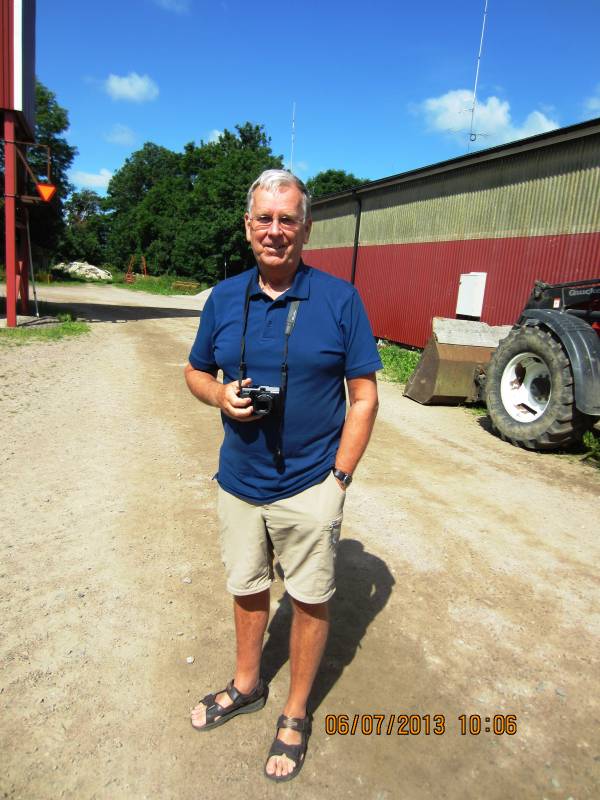 Welded and assembled rebar.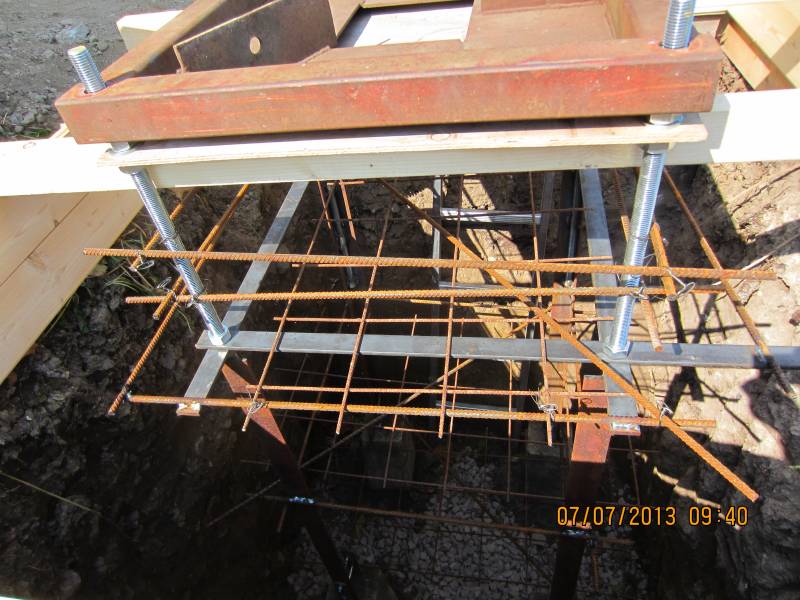 The hose for drawing of  antenna cables and rotor Cables.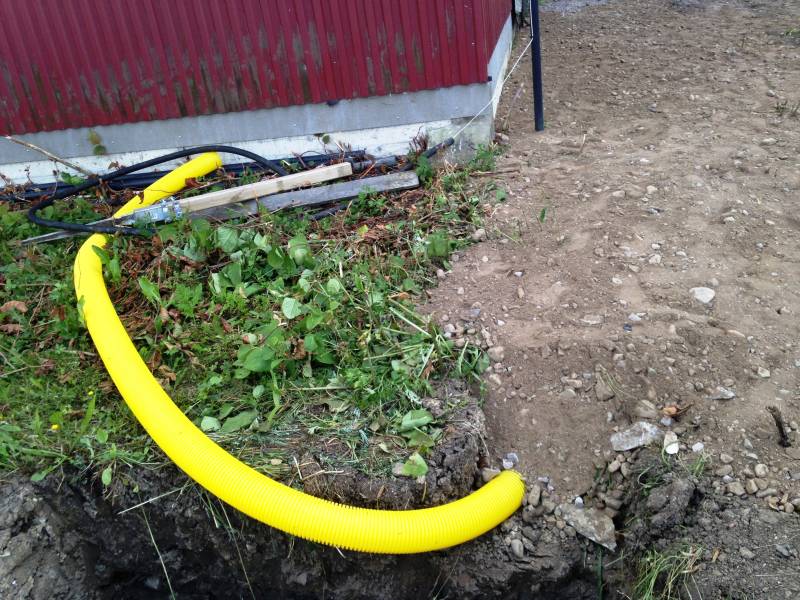 The cast finished about 5000 kg of cement.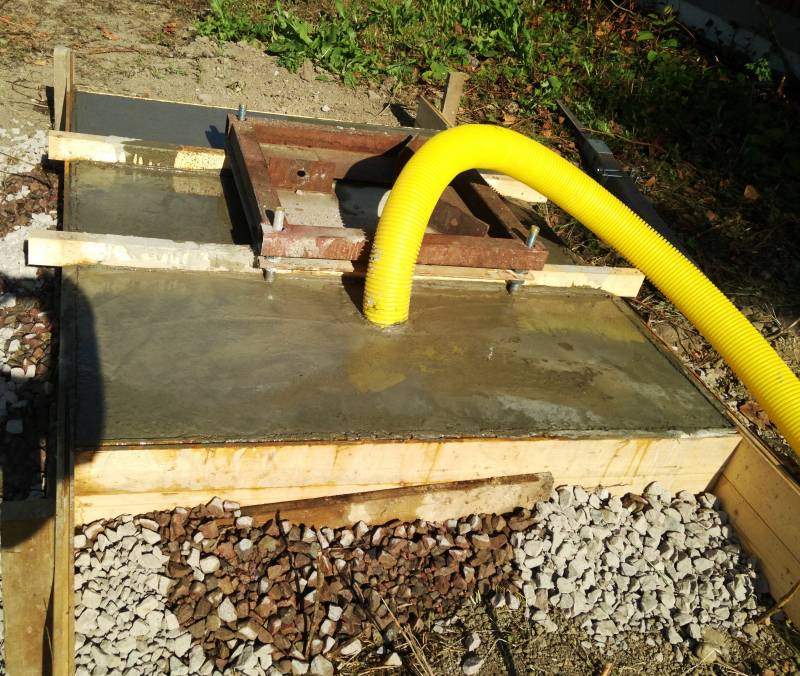 The mounting plate painted and finished.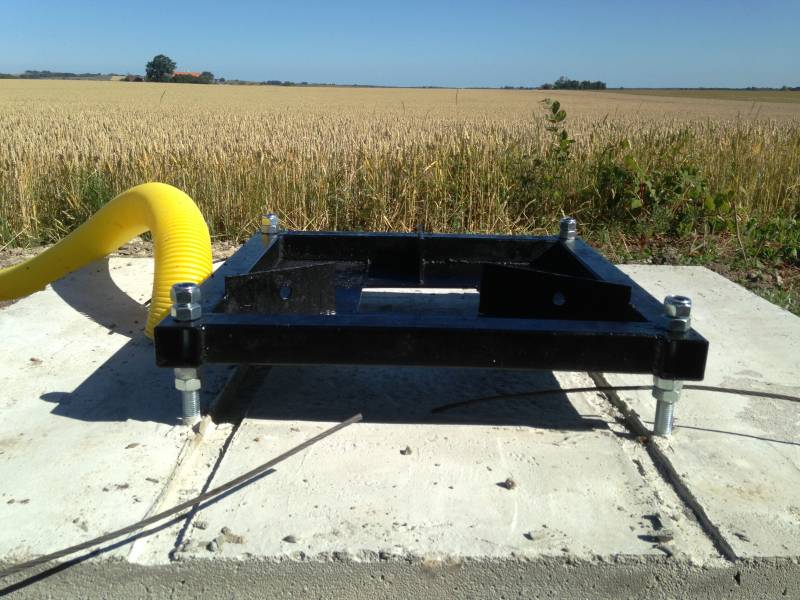 Grounding of the mast. Dug 300 mm around the mast with three ground rods of 1500 mm drawn down to the ground. 13 meters of copper cables to earth.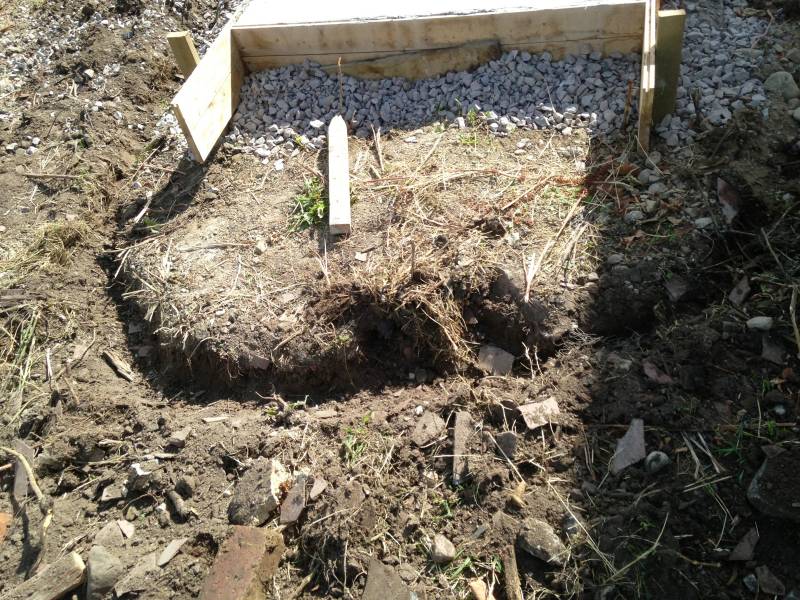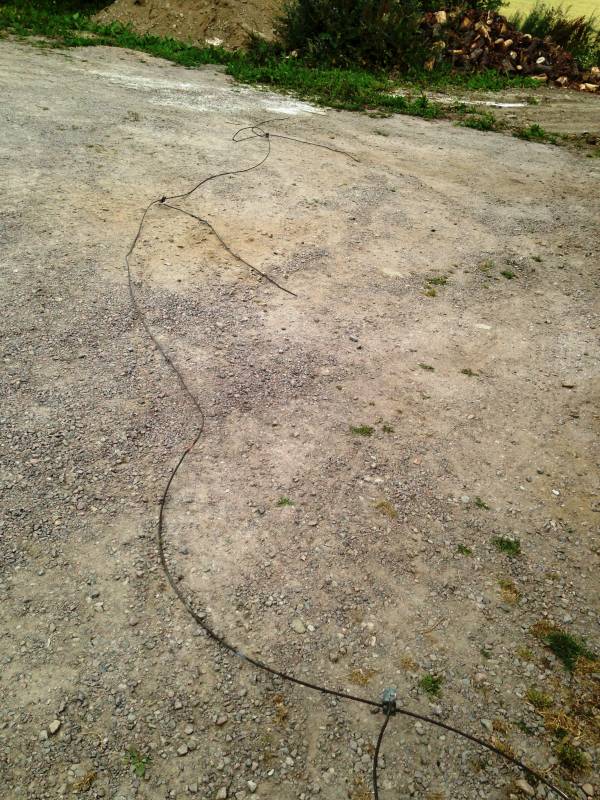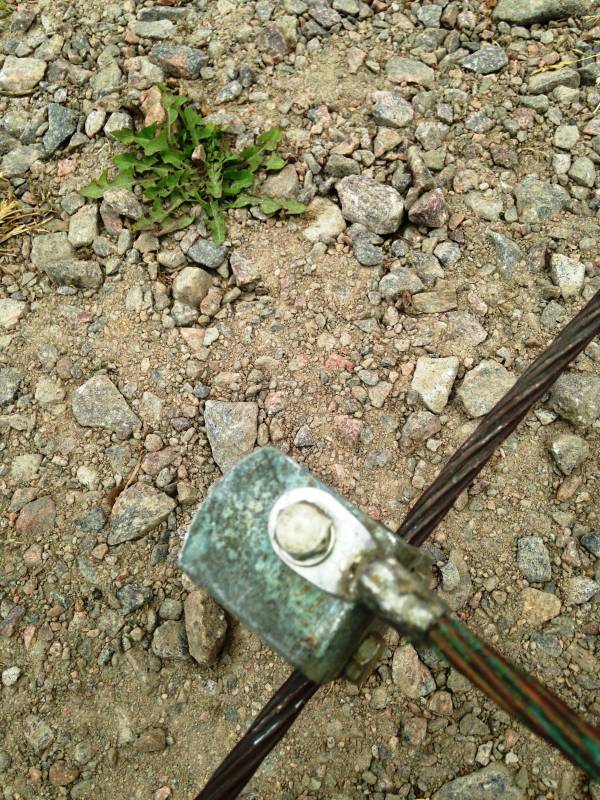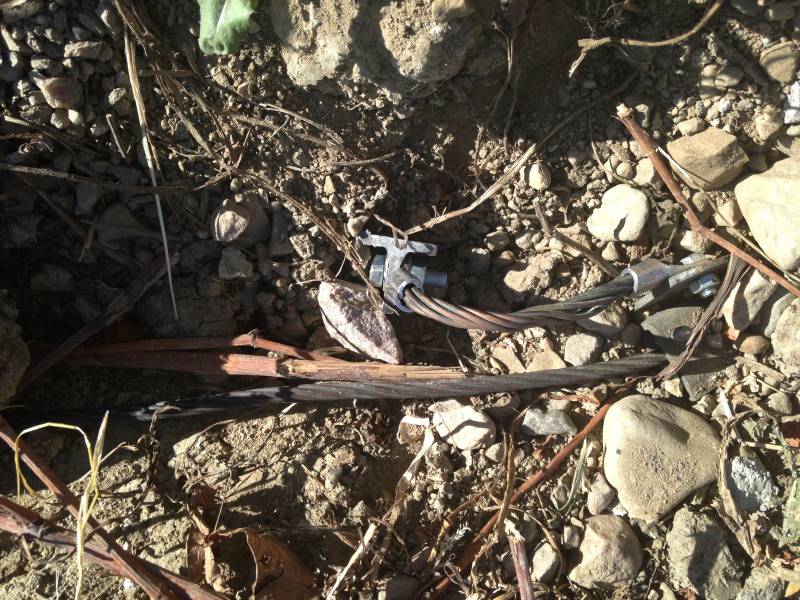 Thanks to Christer SM7SKI for the loan of this had never gone otherwise.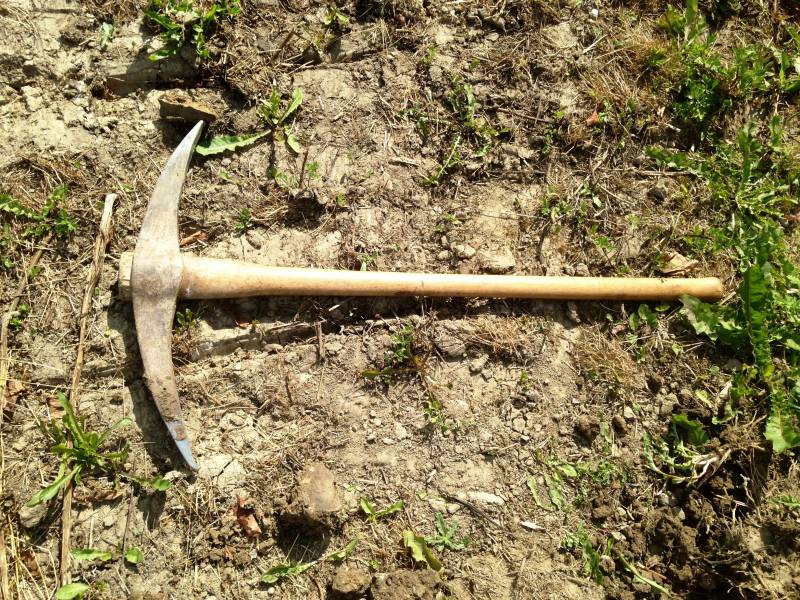 Then it was time to build the mast.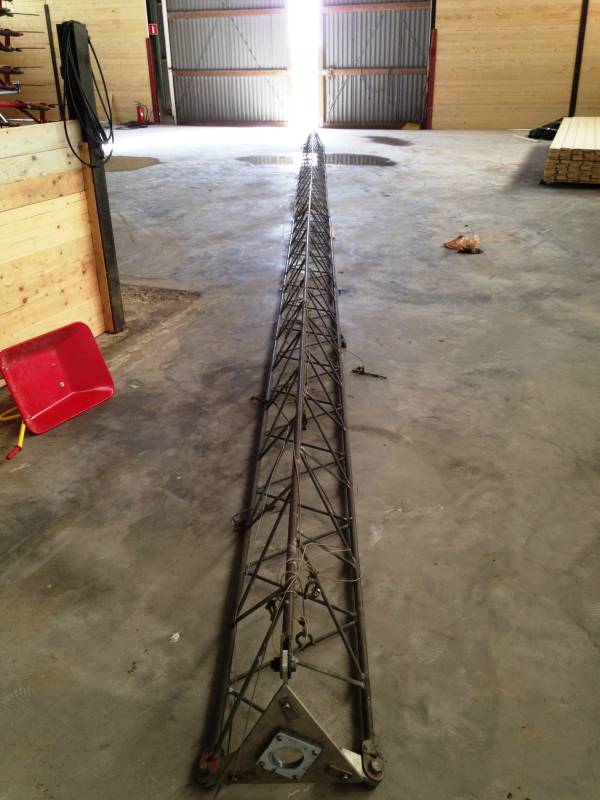 The mast is in three sections, each section decreases in diameter. So I rebuilt it with two equal diameters on the two upper sections. That are connected with six steel plates and 18 bolts.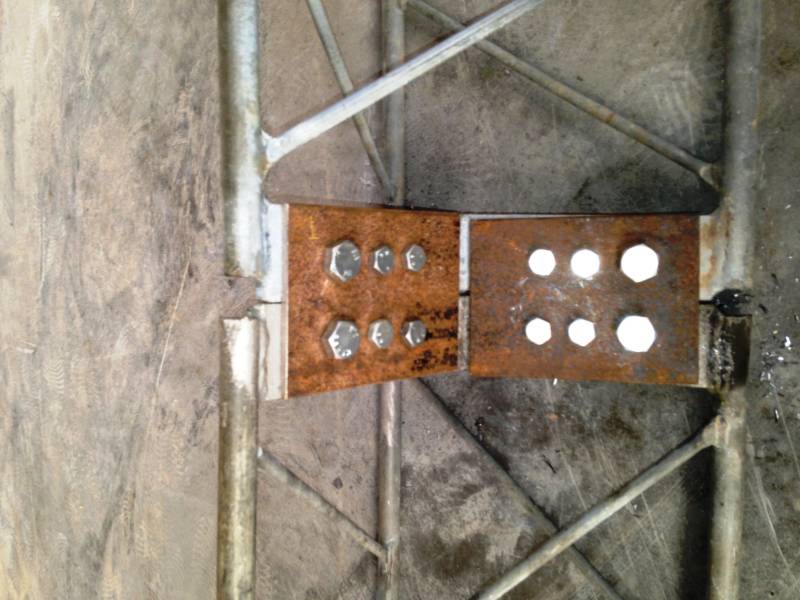 Painted and ready to bolt together.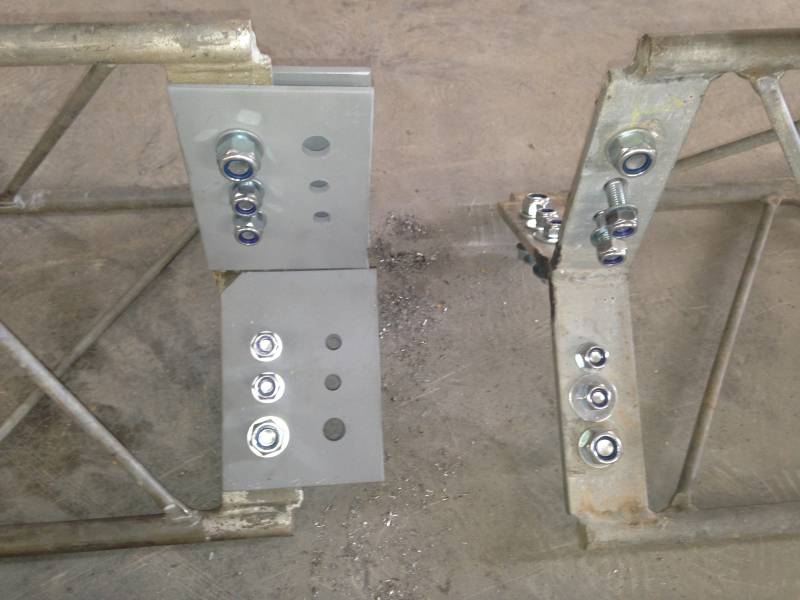 We built a rack to raise the bottom section with the farmers tractor and loader.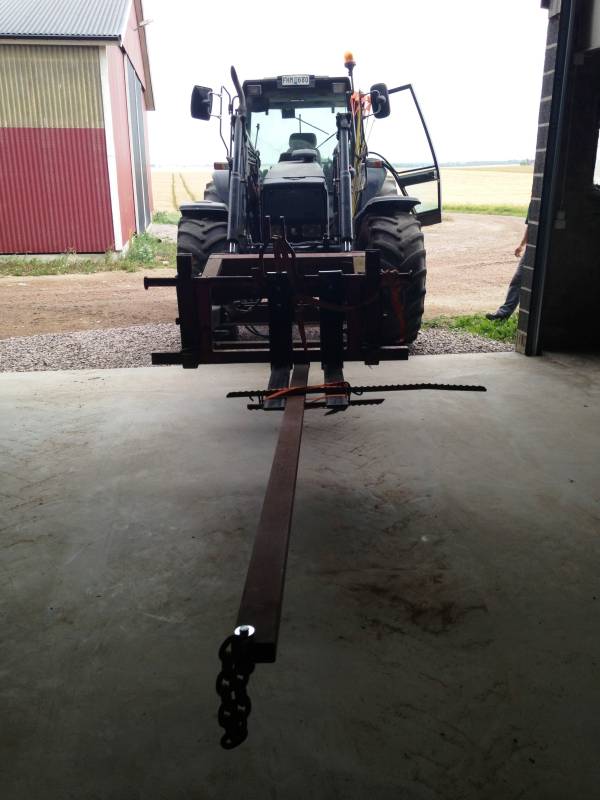 The first section in place with ground wires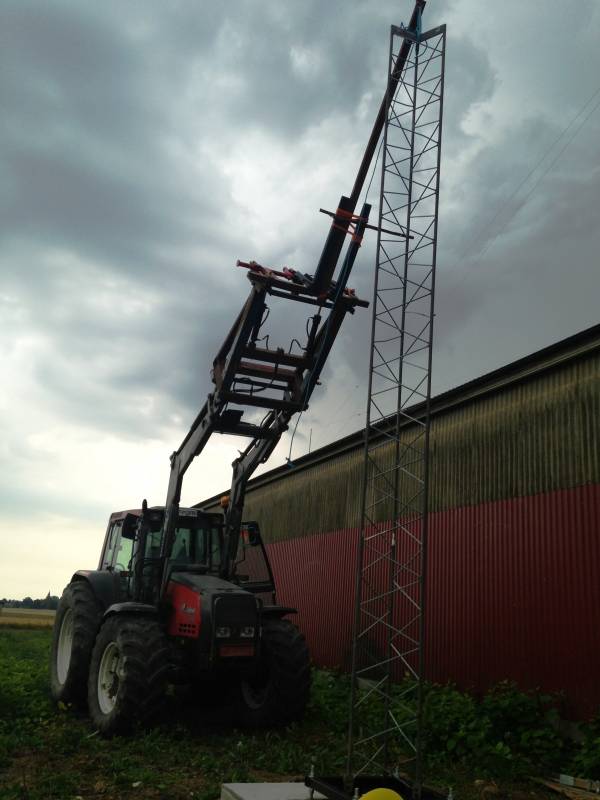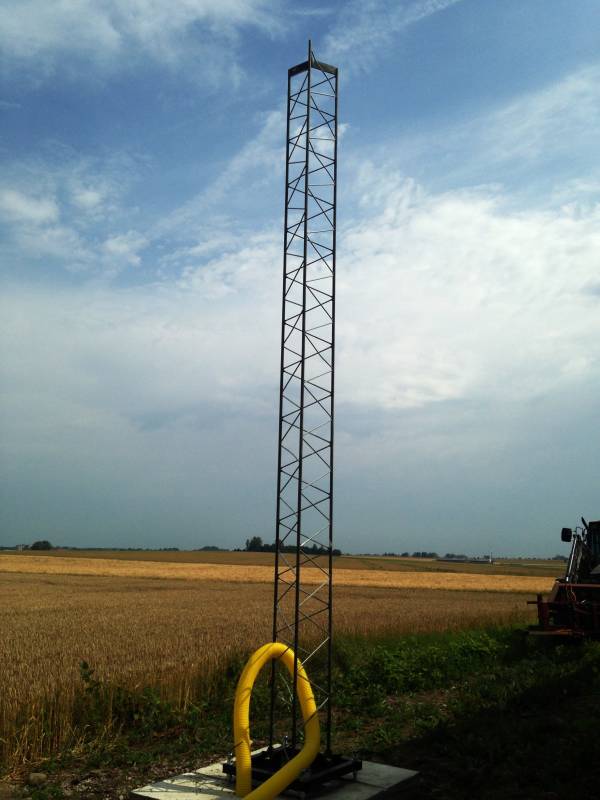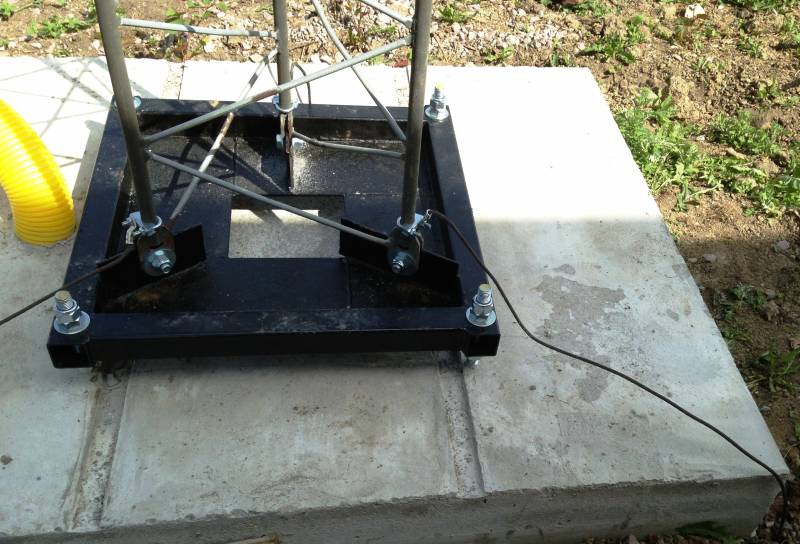 Top plate, middle plate and rotorplate manufactured and assembled.
The rotor is a Yaezu G-650A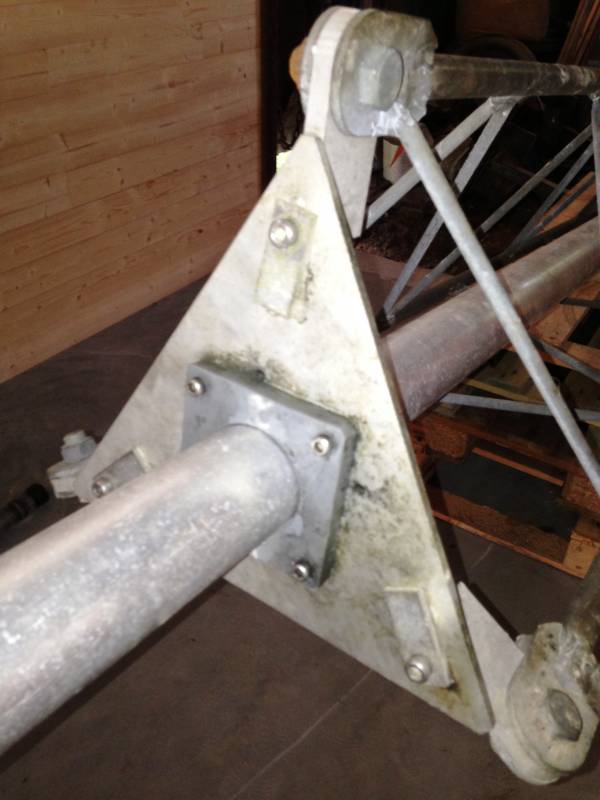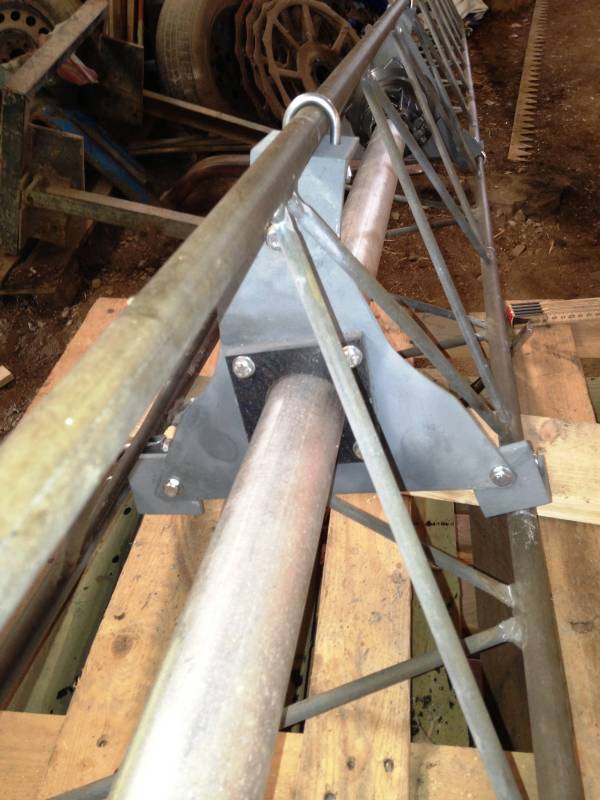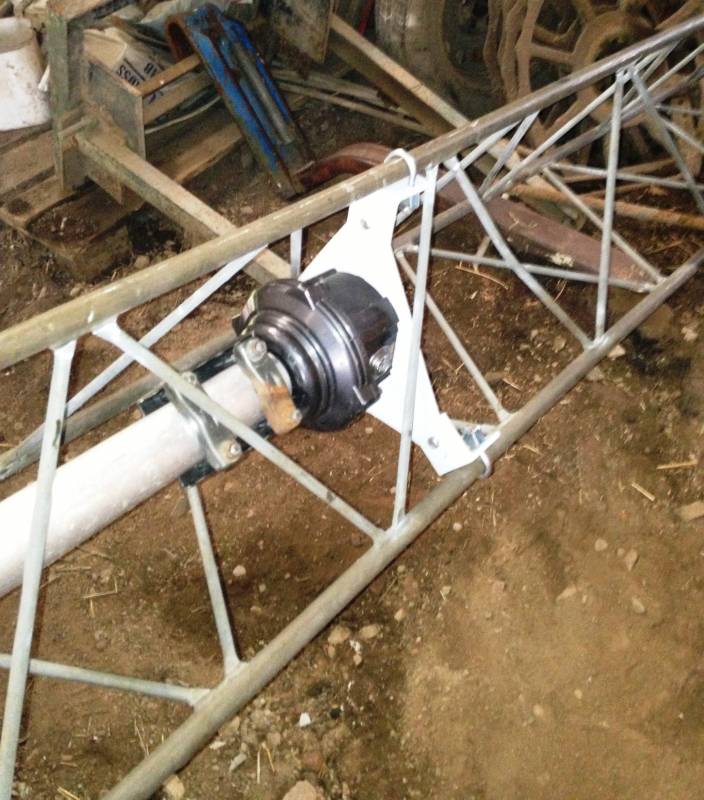 Time to raise the mast with the 9 element 144 MHz horizontal at top.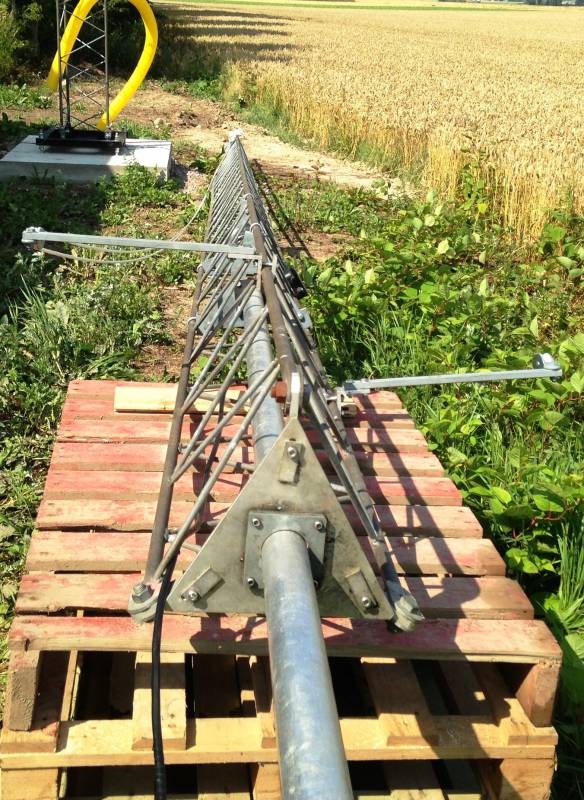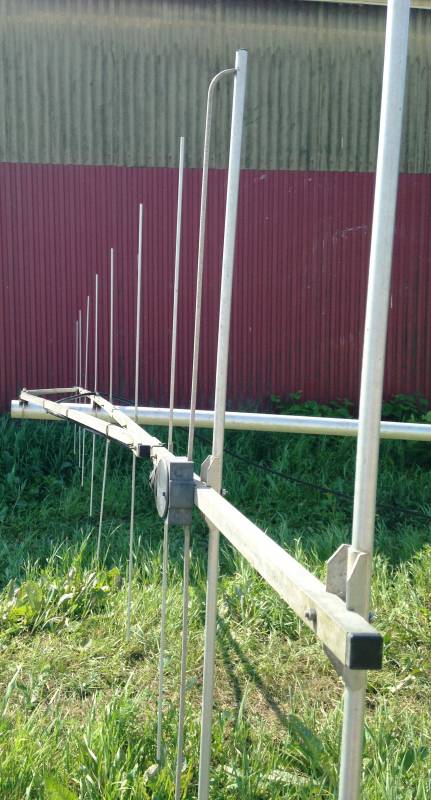 Section two and three bolted together with  section one.
The climber is SM7SKI Christer.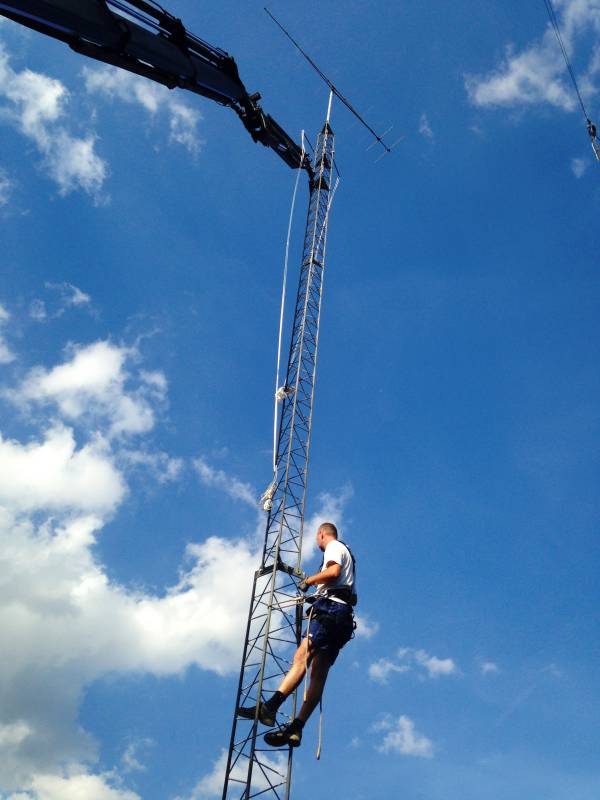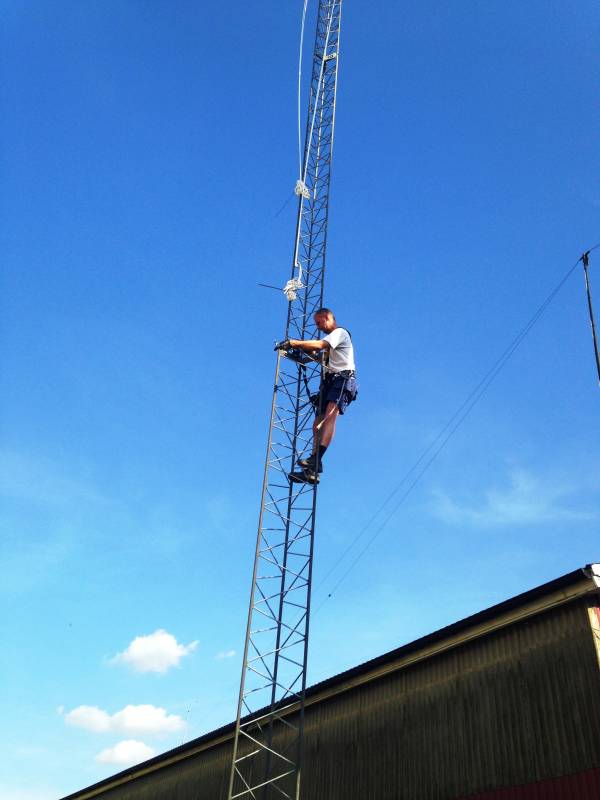 Videos
The beam for 10-15-20 meters going up.
Videos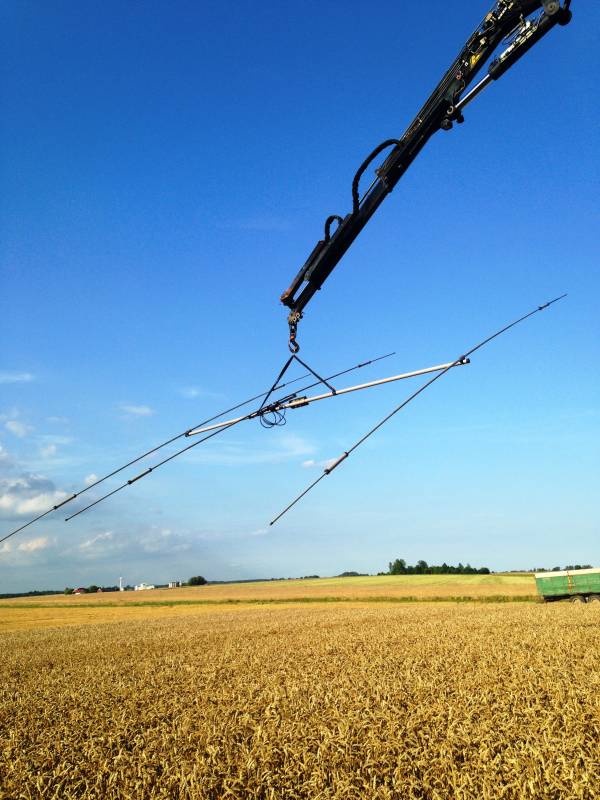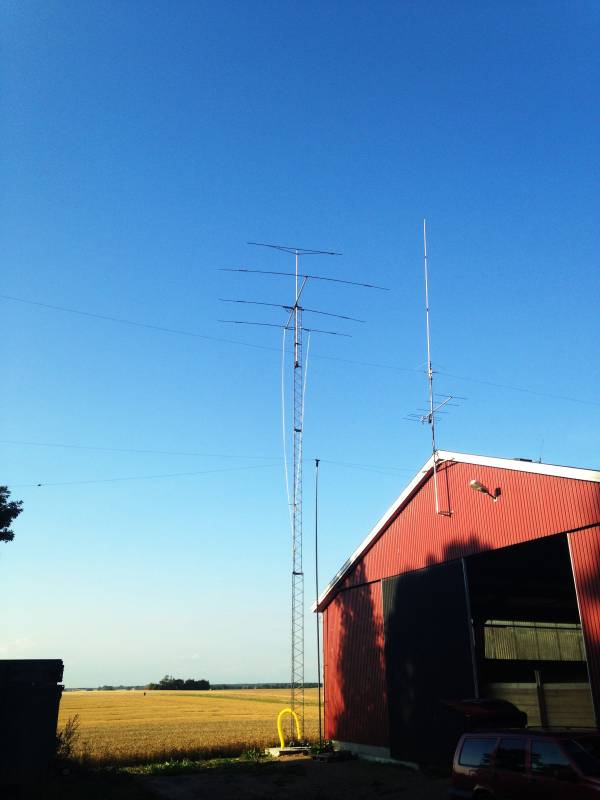 Here we see the hoses with antenna cables, rotor cables, network cables routed. The small hose goes 35 meter in to the wood to the 40 meters vertical.