The radio equipment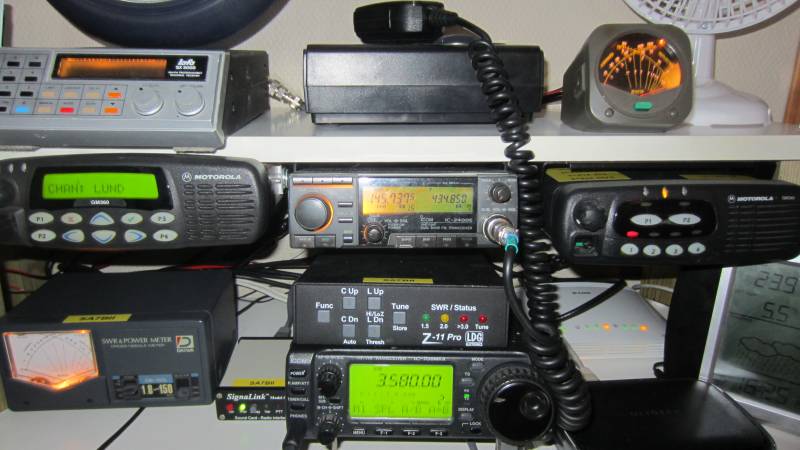 Upper left Lafa scanner, rotor Control for 144 mhz 4 element,swr meter for Motorola GM340.
In the middle Motorola GM360 Uhf, Icom 2410 Vhf-Uhf, Motorola GM340 Uhf for DSTAR hotspot.
Bottom left swr meter for shortwave, Signalink for digital modes,
Icom706 MKII and LDG Z-11 Pro tuner.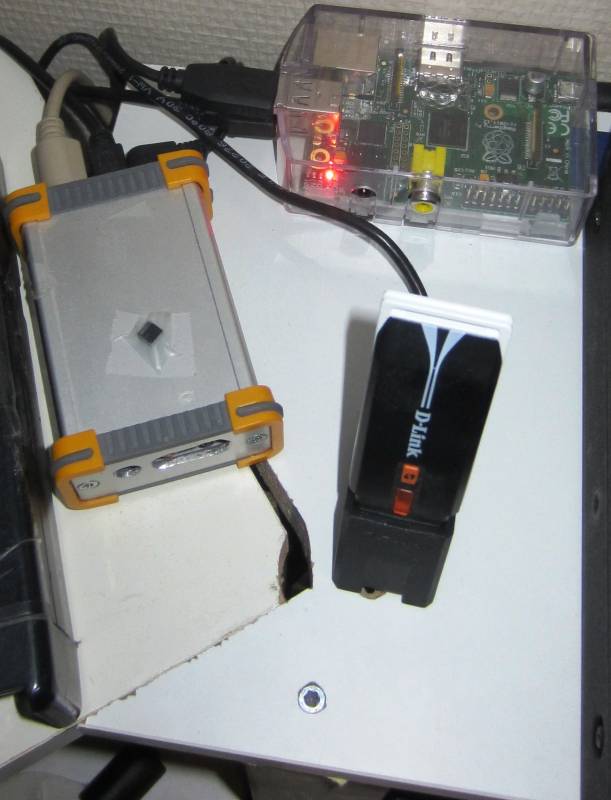 "DV-RPTR Version 1  with Ambe" and Raspberry Pi
by D-Link wifi dongle to GM340 Uhf hotspot.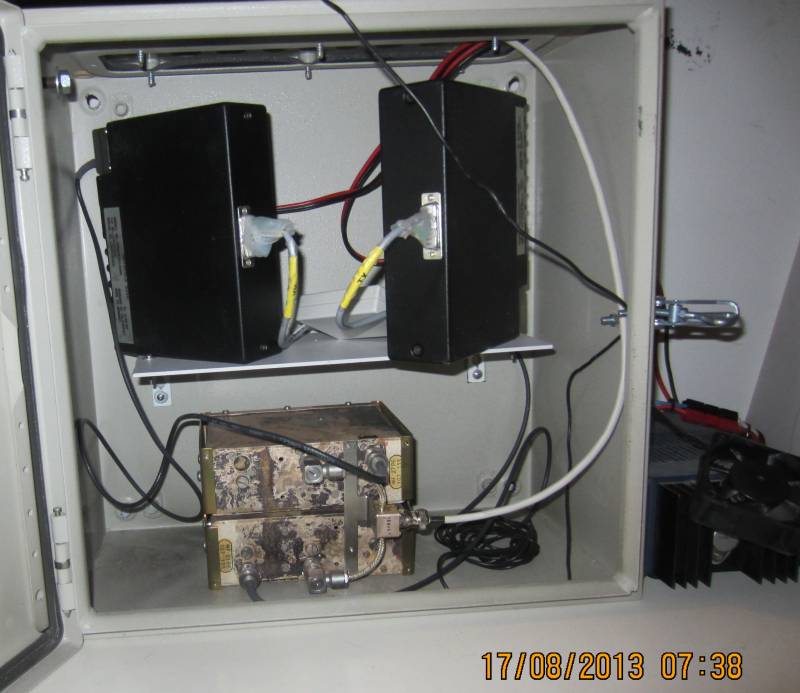 SLAVE TRANSMITTER
With the help of SM7GYT Gert, one was built.
It sends to RU378 RU5 on 432 725Mhz.
Built on two Motorola Mc Micro with filters between,
and a little simple logic.
Output 2Watts.
Sensitivity after the filter-114dBm corresponds to about 0.9uV.
Works very good.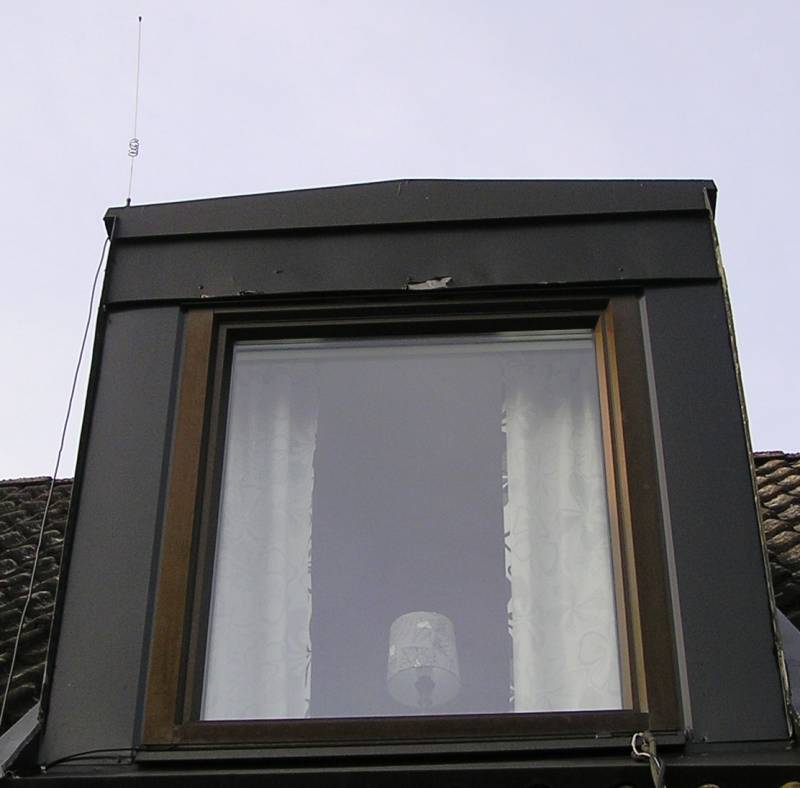 Antenna for this is a magnetic mobile antenna.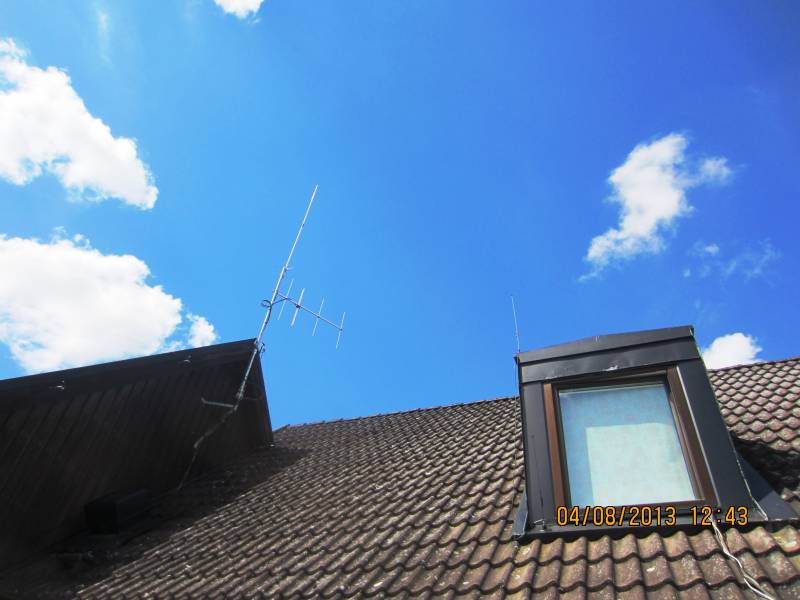 Antennas at home
Vhf-Uhf "blindstick", 4 element vertical Vhf and a G5RV for shortwawe